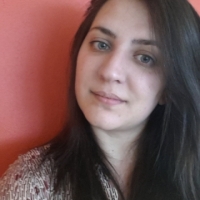 Yeast Research, CBS Fungal Biodiversity Centre
Project title: Yeast Pathogen Diagnostics
I studied Biology in the University of Athens where I took an early interest in microbiology and more specifically fungal biology. My research project was focused on molecular phylogeny of a little studied mycophilic genus, Cladobotryum spp. The main goal was to obtain the sequences of certain regions for identification (rDNA) and further studying (selected mitochondrial regions as sources of introns). After this time came to an end I prolonged my stay as a volunteering researcher in the same lab (May, 2011-April, 2014) (supervisor Dr Vassili N. Kouvelis).
Human fungal pathogens have always fascinated me and after I graduated (February, 2014) I applied to the master's course "Medical Mycology" at the University of Manchester where I was accepted and admitted at September, 2014. During my training I learned about common and uncommon fungal diseases (aspergillosis, candidiasis, cryptococcosis, endemic mycoses etc.), diagnostics, treatment, current research, advances and challenges in the field. My research project was titled "Fitness modelling to identify itraconazole resistant clinical isolates of Aspergillus fumigatus " (supervisor Dr Michael Bromley, Manchester Fungal Infection Group). The goal was to investigate the fitness of knock-out for various transcription factors isolates in various itraconazole levels. On September 2015 I successfully completed my studies and was awarded with an MSc.
Shortly after the completion of my studies I applied for a position to the OPATHY training network. Since April 1st I am working on the genomic identification of yeast pathogens at CBS- Fungal Biodiversity Centre under the supervision of Dr Teun Boekhout (Yeast Research group).