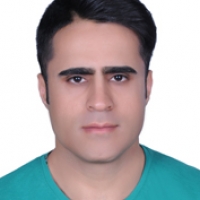 Project title: Detection of resistant isolates of C. albicans and C. glabrata
Studying biology and the complicated networks inside the cells always has fascinated me, how the replication is performed and the gene regulation is tightly controlled under the commands of the DNA. With this aims I graduated my BSc of Plant Breeding at Mazandaran university, Mazandaran, Iran. However, in order to fulfill my dreams, I continued with my studies in Plant Biotechnology at Kerman Graduate University of Advanced Technology, where I realized that the big advances and impacts could be applied in a variety of different disciplines. As a result, the gene responsible for making a therapeutic secondary metabolite, the Isoflavone Synthase (IFS), was targeted for isolation, cloning, and studying prospective gene regulation. Upon completion of my thesis I was hired at Professor Alborzi Clinical Microbiology Research Center (PACMRS), Shiraz University of Medical Sciences, Shiraz, Iran to work under the supervision of Dr. Badiee in the mycology laboratory. Optimization of different molecular and clinical experiments including ELISA, different forms of PCR, DNA extraction, and writing proposals and articles were included in my list of responsibilities. At that point, I came to the realization that by doing fundamental researches profound impacts could be applied to save the lives of patients with resilient invasive fungal infections. After one year of working experience in clinical settings I was recruited to 21 months of obligatory military service where the correlation of infectious agents with colorectal cancer using nested PCR was performed. Upon finishing military service, I was hired again in PACMRS in bacteriology laboratory to implement my experience in identification of diarrhea causing agents. Further working in clinical settings reinforced my knowledge about molecular tests, MIC, and the importance and epidemiology of diarrhea causing agents.
In 2015 I applied for OPATHY network scholarship and afterward fortunately got accepted to start my PhD career under supervision of Dr. Teun Boekhout at CBS and Dr. Markus Kostrzewa as my second supervisor. During my PhD we will focus on developing molecular tests for identification of Candida glabrata echinocandin-resistant strains in collaboration with Bruker company.